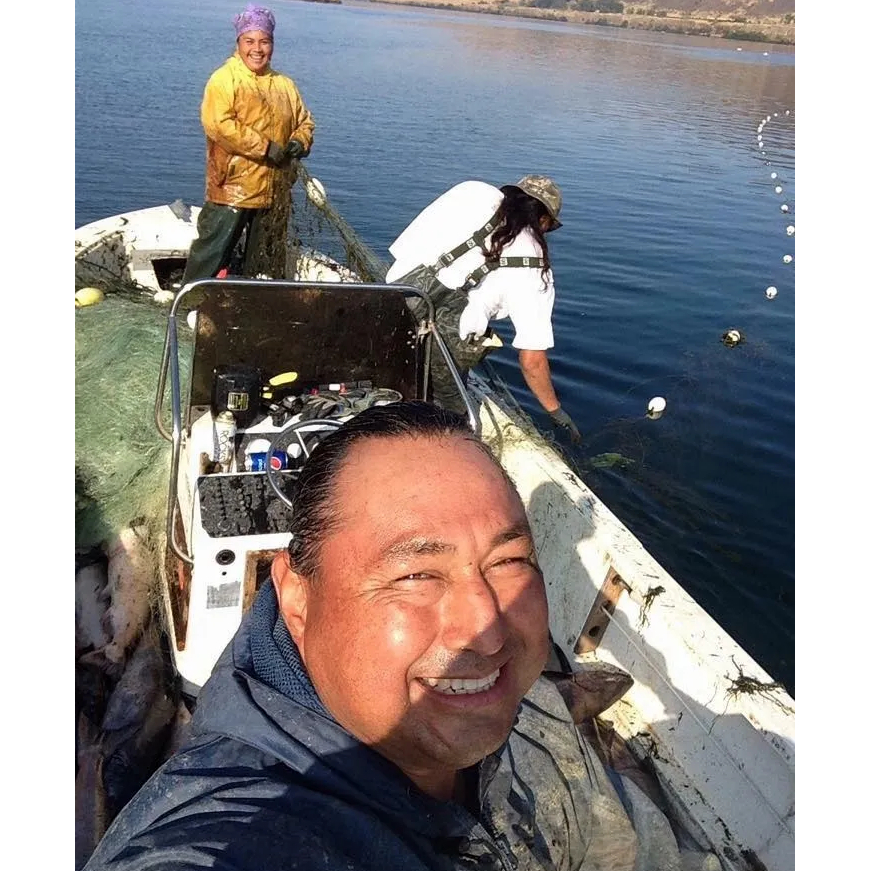 Salmon King Fisheries
Contact: Brigette and Sean McConville
Address: 3240 Walsey Lane, Suite #2 Warm Springs, OR, 97761
Email Address: brigette@salmonkingfisheries.com
Phone: 541-980-5680
About Us
We are Tribal Members of The Confederated Tribes of Warm Springs Reservation of Oregon and The Nez Perce Tribe.

Your sole source caught, processed, packaged, marketed, delivered, shipped & catered quality fish products and services.

Along with our wonderful fish products, we also offer Salmon King Catering for weddings, parties and special events. Other venues offered are Bead & Breakfast, Weave & Breakfast, River to Table, Native Experience. We cook for you and we enjoy our day eating and creating beautiful art, cultural share & discus. Individual classes or groups up to 20, in-store or a location of your choice. We also offer traditional education: video, show and tell, art activity and sampling of our food. And Inspired Native Jewelry, Basketry & Art In-Store.